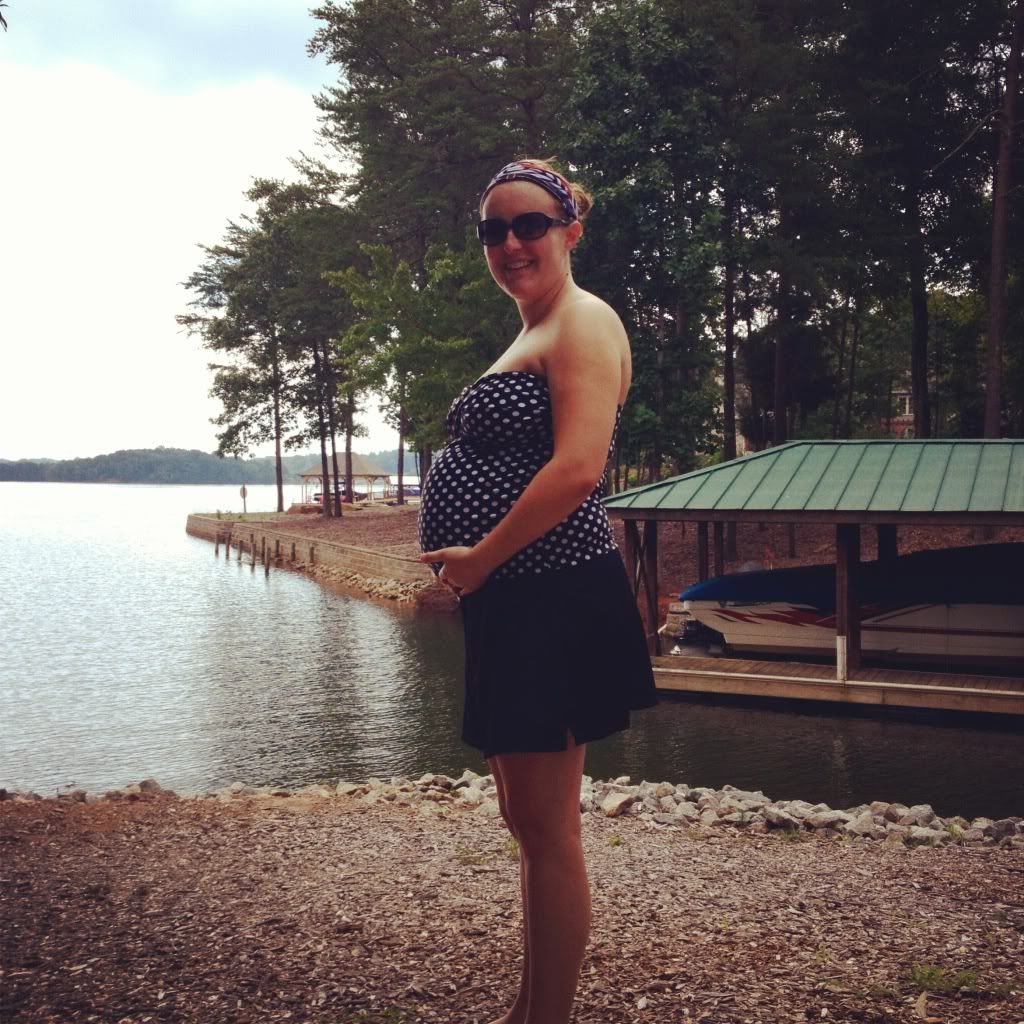 How far along?
31 weeks, only 9 or so more to go!
Baby is the size of?
Pineapple! (19 inches, 3.9 pounds)
Total weight gain/loss:
22 lb...last I checked :) will know for sure at the doc tomorrow
Maternity clothes?
LOVING maternity pants and tops!
Stretch marks?
not that I can see but I am sure there are some under my belly
Sleep:
I sleep pretty good....waking up several times is my new norm :)
Best moment this week:
I had an amazing baby shower over the weekend in huntersville! It was so much fun celebrating with friends and family!! My mom and cousins did an amazing job throwing it! I have also been with family all week while I work and I have loved it!
Movement:
He is moving all day every day! His movements are so big lately that they knock the wind out of me. You can also see my entire stomach move...which is so cool but kind of freaky!
Food cravings:
I love it all!
Anything making you queasy or sick:
not anymore! I will eat anything!
Have you started to show yet:
Yes!
Gender prediction:
It's a BOY!!!
Labor Signs:
none
Belly Button in or out?
I would call it flat now but it's not poking out
Wedding rings on or off?
going without them quite a bit these days, they fit but are uncomfortble
Happy or Moody most of the time:
Happy and feeling great!
Exercise:
I have got to get back to walking every night or SOMETHING, I am so lazy!
Looking forward to:
Getting all of our gifts unpacked and organized so the nursery will be COMPLETE!