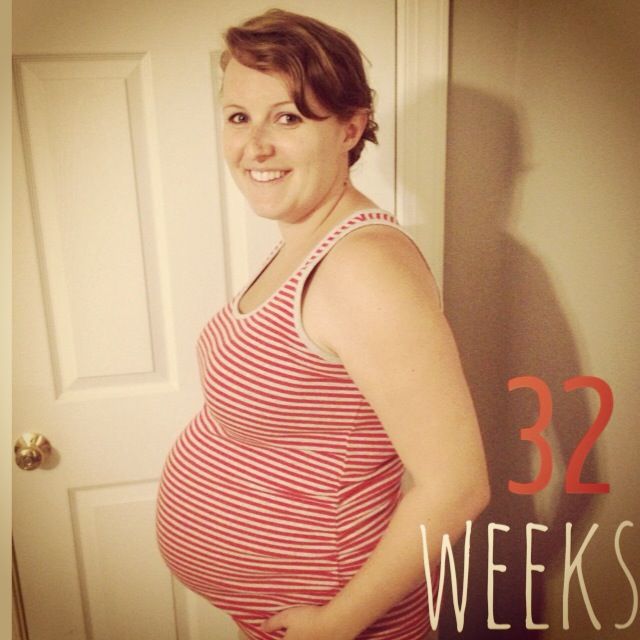 How far along?
32 weeks!
Baby is the size of?
Head of Lettuce (19 in, 3.9 pounds)
Total weight gain/loss:
25 lb.
Maternity clothes?
LOVING maternity pants and tops!
Stretch marks?
definitely spotted some fresh marks on my lower back and love handles
Sleep:
I sleep pretty good....waking up several times is my new norm :)
Best moment this week:
My best friend had her precious baby girl!!!
Movement:
He is moving so much! I rarely notice them anymore except for the large movements he makes on occasion that take my breath away
Food cravings:
I love it all!
Anything making you queasy or sick:
not anymore! I will eat anything!
Have you started to show yet:
Yes!
Gender prediction:
It's a BOY!!!
Labor Signs:
none
Belly Button in or out?
I would call it flat now but it's not poking out....yet :)
Wedding rings on or off?
I have started wearing a different ring that gives me more room to swell up on these hot days
Happy or Moody most of the time:
Happy and feeling great!
Exercise:
I have got to get back to walking every night or SOMETHING, I am so lazy!
Looking forward to:
Getting the rest of the things we need and finishing up the nursery!