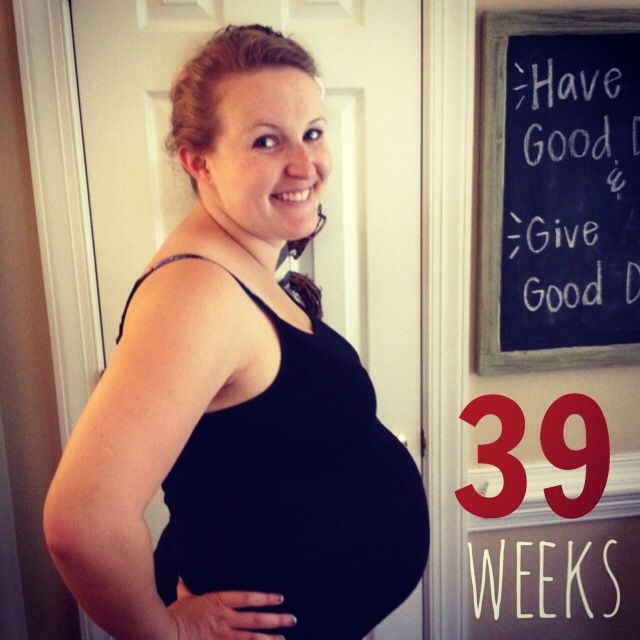 How far along? 39 weeks! One more week til our due date!
Baby is the size of? Watermelon....Just getting chunkier in there :)
Total weight gain/loss: 34 lbs...as of last week, we'll see what they say tomorrow
Maternity clothes? living in maternity clothes but even they are getting too tight
Stretch marks? Yes
Sleep: Definitely waking up a lot to go to the bathroom...also having more back pain that wakes me up
Best moment this week: Finally feeling like we are hospital ready! We've got all the bags packed and ready. I love knowing that he can arrive any time now and it won't be much longer!
Movement: Still lots of strong movements...feeling him really low these days
Food cravings: Still loving sweets
Anything making you queasy or sick: not anymore! I will eat anything!
Have you started to show yet: Yes....it's funny to me to even have this question on here still
Gender prediction: It's a BOY!!!
Labor Signs: Sunday was an interesting day, definitely had contractions....thought he was coming early! No contractions since then, I think it was just him dropping lower.
Belly Button in or out? It's starting to poke out a little more now
Wedding rings on or off? Off
Happy or Moody most of the time? Happy!
Exercise: still working on this but I am really inconsistent
Looking forward to: My mom coming to visit this week! I'm sure it'll be the last time I see her before Noah arrives!